Material Science….
An ideal foundation course for Pre-Engineering, Science and Technology, or Materials and Processes educational programs. This course appeals to a wide range of students with its unique combination of science, ingenuity, creativity, and exciting hands-on labs. This Material Science Technology course uses a multidisciplinary approach to science and technology. Students learn about materials, material uses and applications, scientific theories, and practical experiences that prepare them to work in a technologically-rich environment. The basic principles of physics, chemistry and biology are used in the study of materials and students are not overwhelmed with scientific terminology. The program is separated into five categories: Solids, Metals, Ceramics, Polymers and Composites. These five units can be combined to make a one-year program or individual units can be used to supplement current technology curriculums. Each of these units include a Student lab manual, student journal, instructor's guide and lab equipment packages.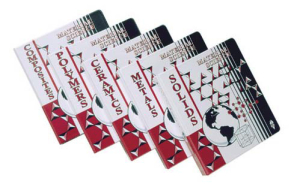 The demand for faster, stronger, and more economical  materials fuel a surge in Material Science-related jobs. Beginning with the foundation for the course, the Solids unit, you may choose which units meet your needs. Material Science Technology is currently being taught in an increasing number of schools throughout the United States.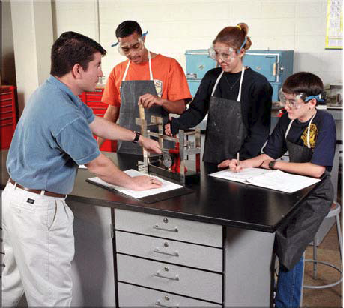 WCI provides facility items, custom laboratory furniture, and storage solutions. Our furniture is designed to stand up to years of use. A foam storage system provides easy inventory control.